Interested in participating in this year's event? Below are the ways that businesses and organizations can become a part of Come Out With Pride this October.
Parade • Vendor Marketplace • Food Vendors • Sponsorship • Local Partners • Official Events
---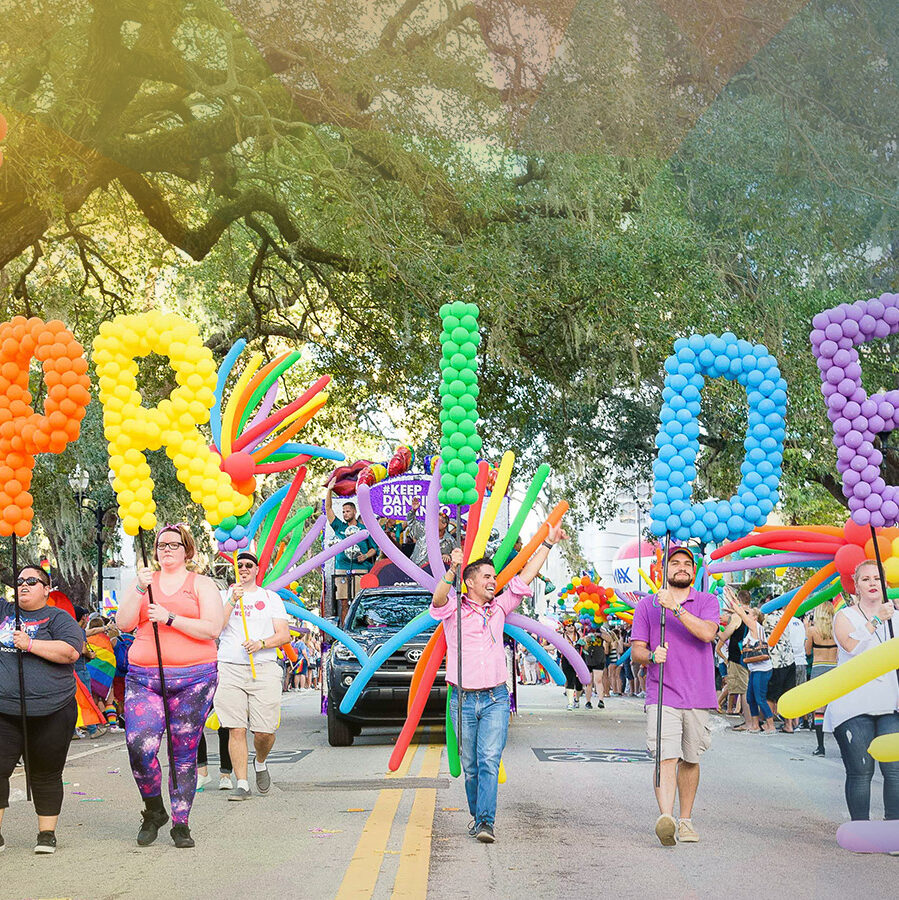 The Most Colorful Parade
Without a doubt the most popular part of our Pride event, you can be a part of over 150 LGBTQ+ supportive businesses and organizations marching down the streets of Downtown Orlando in front of tens of thousands of spectators. Whether you walk or dance from the top of a decked-out float, there's no reason to miss our Most Colorful event of the day!
Non-Profits / Individuals / Political
$450
Small
Businesses
$550
Large
Businesses
$750
---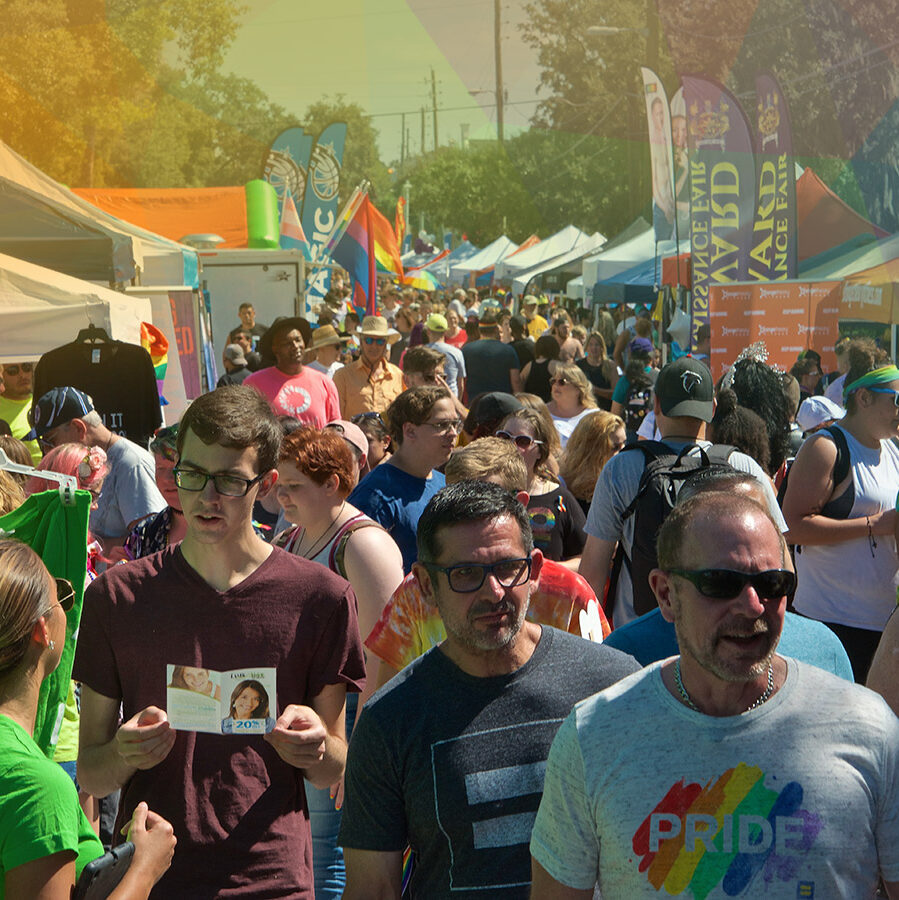 Vendor Marketplace
With tens of thousands of visitors passing through the Marketplace, this is a great opportunity to get your goods or services in front of an energetic and engaged audience. Whether you're an established company with great brand recognition or a local artist or startup looking to get noticed, having a booth is guaranteed to make an impact!
Non-Profits / Individuals / Political
$400
Small
Businesses
$600
Large
Businesses
$800
---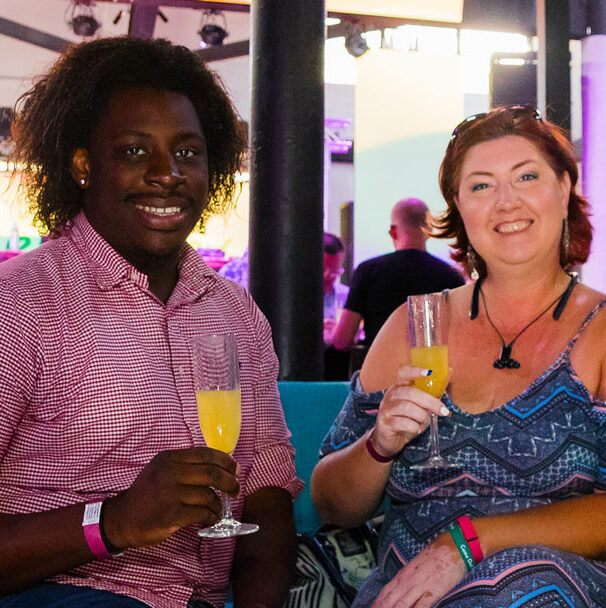 Food Vendors
Our attendees make a whole day out of enjoying all the festivities at Lake Eola — which means at some point everyone is going to get hungry! With such a diverse crowd, there are plenty of opportunities to present a diverse set of food and drink offerings to please any palate.
Food Cart
Food Vendor Booth (10′)
Food Truck (15′)
---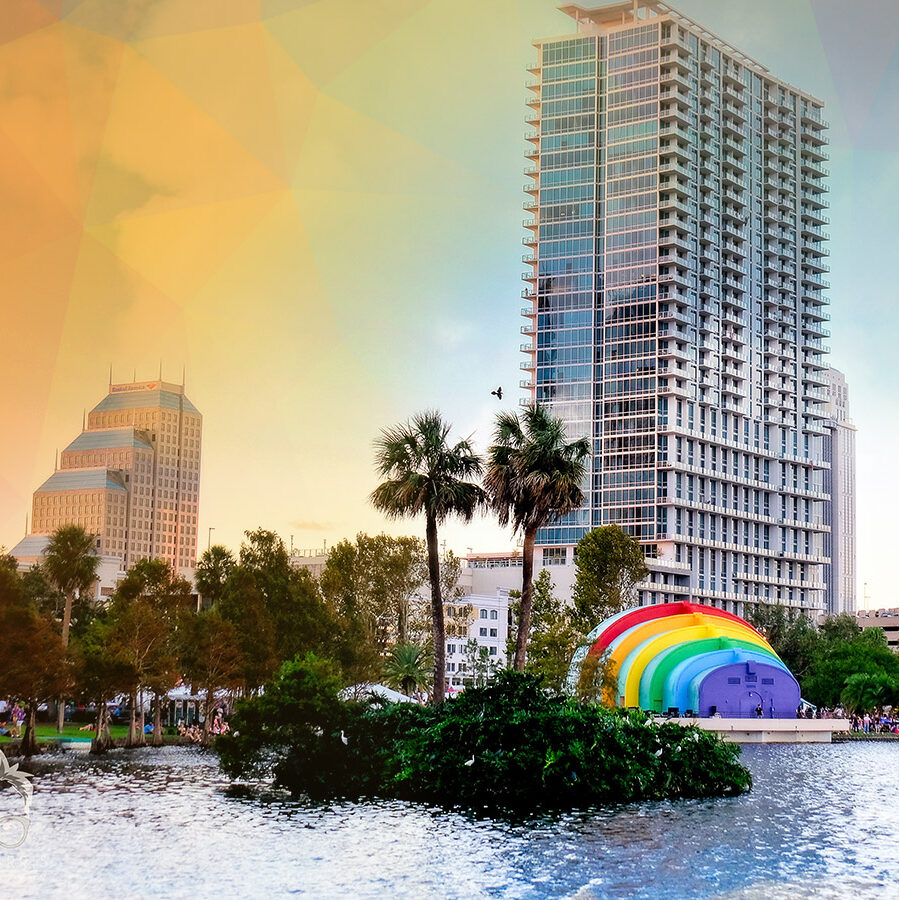 More Ways to Partner
Our mission to support the LGBTQ+ community is at the core of what we do — your contributions help make everything happen! From major sponsorship opportunities to our Local Partner program that offers benefits especially for local small businesses, there are plenty of great options to show your support.
Local Partners
$500
Sponsorship
$2000+
Nonprofits and Small Businesses will save 50% for Bronze/Silver levels
Official Events
$100+
---
Partnership Agreement (must be acknowledged by all participants during the application process)
Please review information regarding our current COVID-19 planning and protocols. Events and offerings are subject to change due to elements out of our control.
Small businesses are those with 20 or fewer employees and under $2M in annual revenue.
Parade base price includes 50 walkers. Vehicles, floats, golf carts and preferred placement are available add-ons. Space is limited and reserved on a first-come, first-served basis.
The Vendor Marketplace price includes the specified space allotment, table(s) and chairs; you may bring your own tent or rent one for an additional fee. Space is limited and reserved on a first-come, first-served basis. Base bundle prices shown will increase on August 10, 2021. (Add-on prices are applicable year-round.)
Food vendor prices vary by type of setup and length customization. All food vendors must first submit an application. The Come Out With Pride team will review and approve/deny all requests; those that are approved will then be asked to submit final payment. All Come Out With Pride and City of Orlando rules and regulations will be strictly enforced.
---