Pride 2022 is October 15th
2022 Official Pride Week Events
Come Out With Pride aims for our Pride Events to be community collaborations with valued partners.
---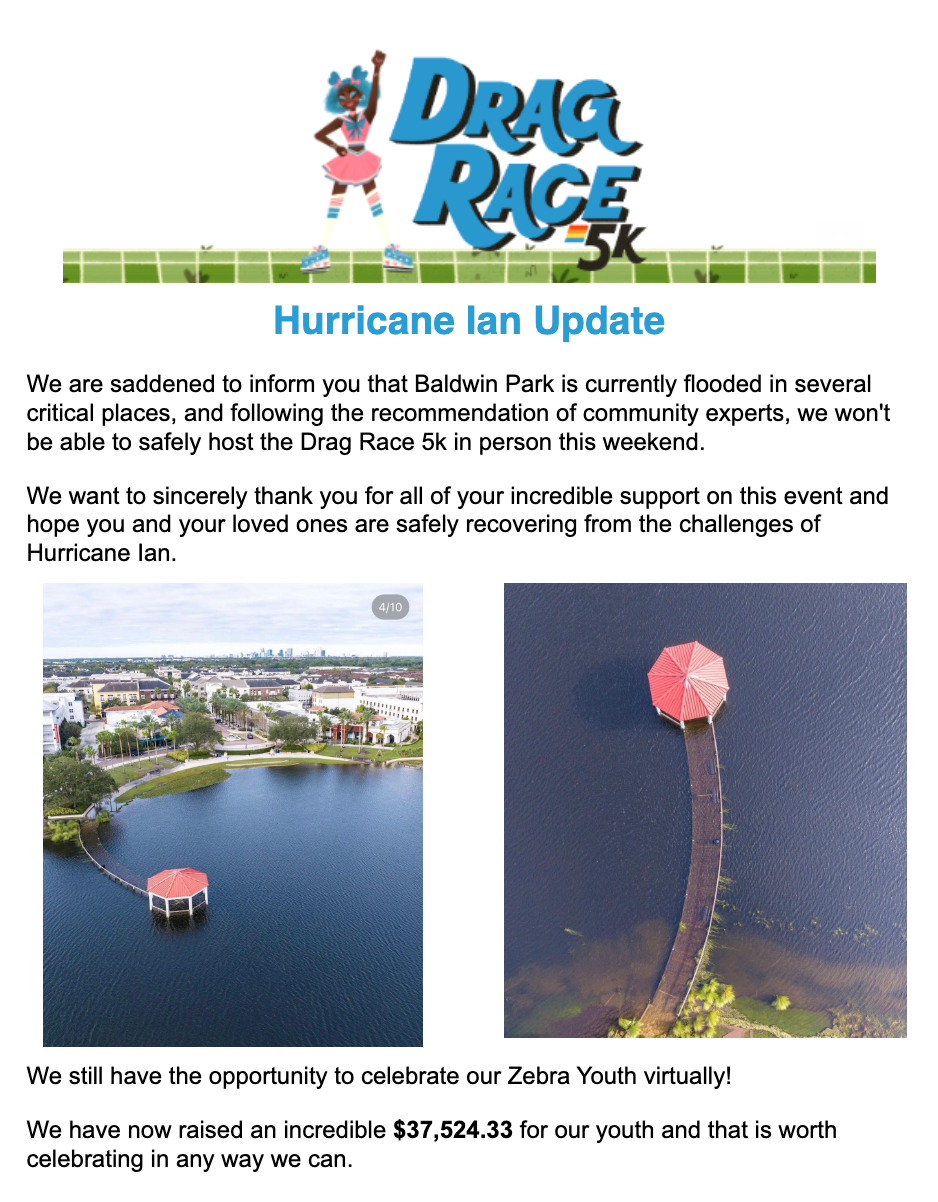 ---
An Evening with the Orlando Gay Chorus Ensembles
Sunday, October 9
7:30 p.m.
Timucua
2000 S Summerlin Ave
Kick off Orlando's Come Out With Pride week with the sweet serenade of the small group ensembles of the Orlando Gay Chorus (OGC). OGC was founded on Valentine's Day in 1990 and consists of over 120 singing members from all walks of life and representing every letter of the LGBTQ+ spectrum, including allies. You may have heard OGC's ensembles in the main stage concerts or at a variety of community engagements around Central Florida. This concert will feature the four OGC ensembles: OUTLOUD!, Nothin' But Treble, Spectrum, and Ménage. Each ensemble brings their own style and talents.
Pay what you can:
---
Meet the Filmmaker
Q/A with Jeannette Felicano and Maris Curran
Monday, October 10
6:15 p.m.
Enzian Theater
1300 South Orlando Avenue, Maitland, FL 32751
Jeannette is unlike any character we've seen depicted on screen before; she's a competitive bodybuilder and queer single mother who struggles to cope with trauma after surviving a mass shooting.
The film begins in the aftermath of the Pulse nightclub massacre and follows Jeannette as she recovers, backslides and eventually finds support and healing through community. The film provides a window into Jeannette's life—her strained relationship with her mother, her identity as a lesbian and mother to her teenage son and her roots in Puerto Rico.
Taking a vérité approach, Maris works to create a window into one woman's life—her strength and vulnerability—in the aftermath of trauma. JEANNETTE is a film about resilience that gives an audience the opportunity to move past the headlines and ask: in the wake of tragedy, how do we move toward wholeness?
---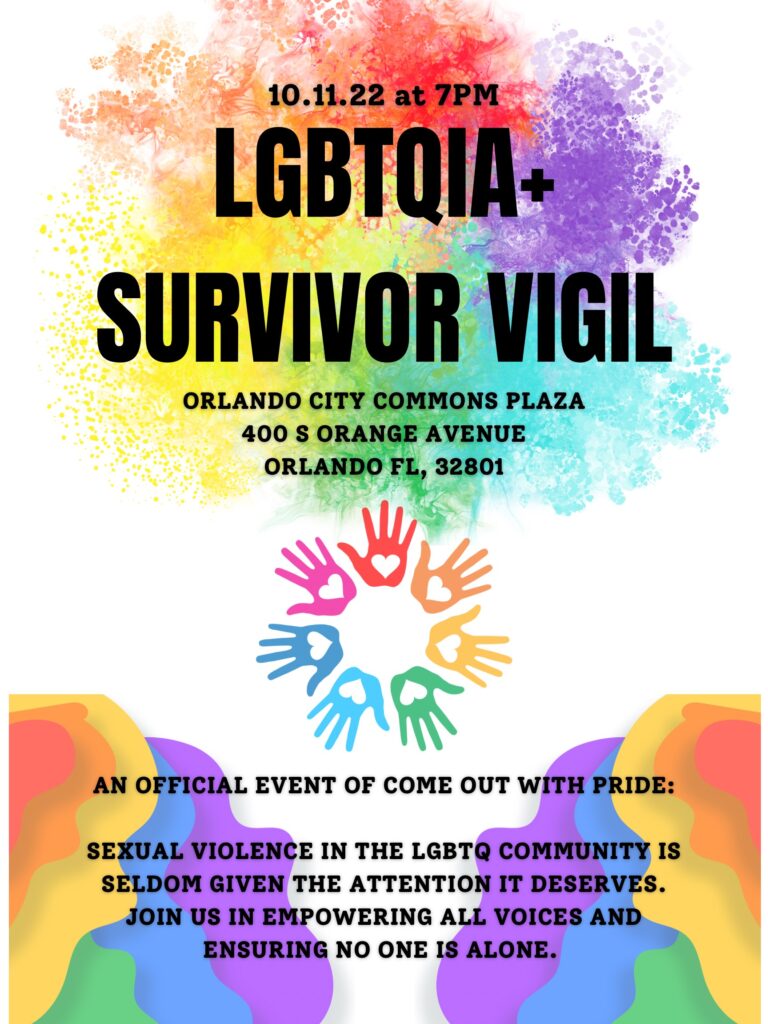 LGBTQIA+ Survivor Vigil
Tuesday, October 11
7:00 p.m.
Orlando Town Hall
City Commons Plaza
400 South Orange Avenue
Sexual violence within the LGBTQIA+ community is seldom given the attention that it deserves. Join us for an evening of sharing community supports and amplifying survivor testimony. We have the strength to empower all voices, all experiences and all identities. This is a place for ALL of us.
---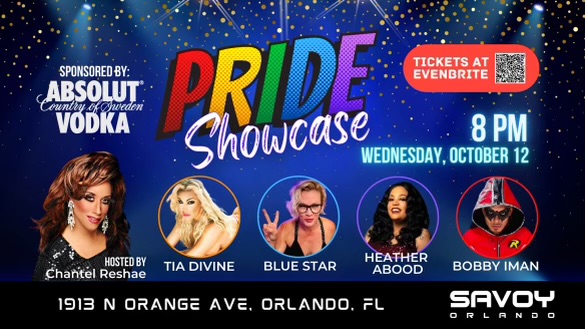 Pride Showcase
Wednesday, October 12
8:00 p.m.
Savoy Orlando
Sponsored by Absolut Vodka
Hosted by Chantel Reshae
Starring Tia, Blue, and Heather
---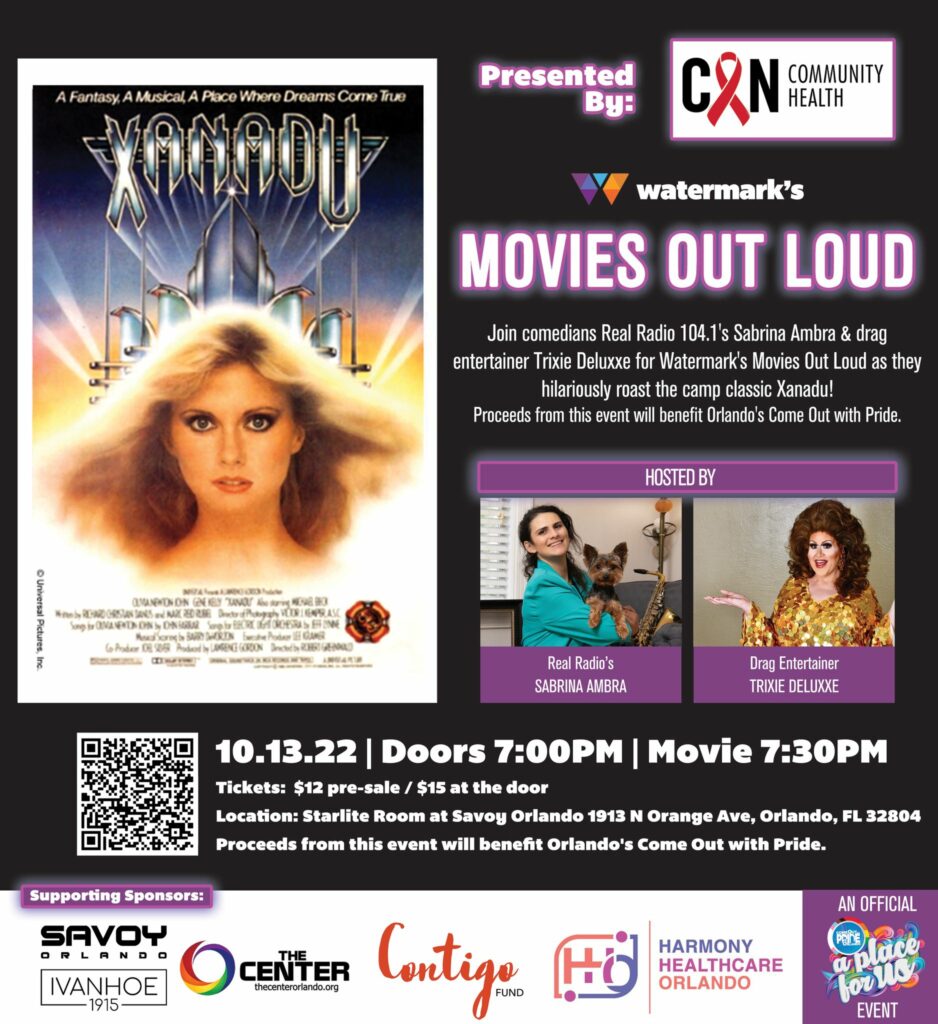 Movies Out Loud
Presented By Watermark™
Thursday, October 13
7:00 p.m.
Savoy Orlando
Movies Out Loud features the 1980 film Xanadu, hosted by Real Radio's Sabrina Ambra and drag entertainer Trixie Deluxxe. Tickets are $12 in advance $15 at the door, and a portion of the proceeds benefit Come Out With Pride Orlando. Doors open at 7:00 p.m. and the show starts at 7:30 p.m. Drinks and food are available for purchase.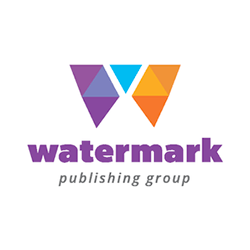 ---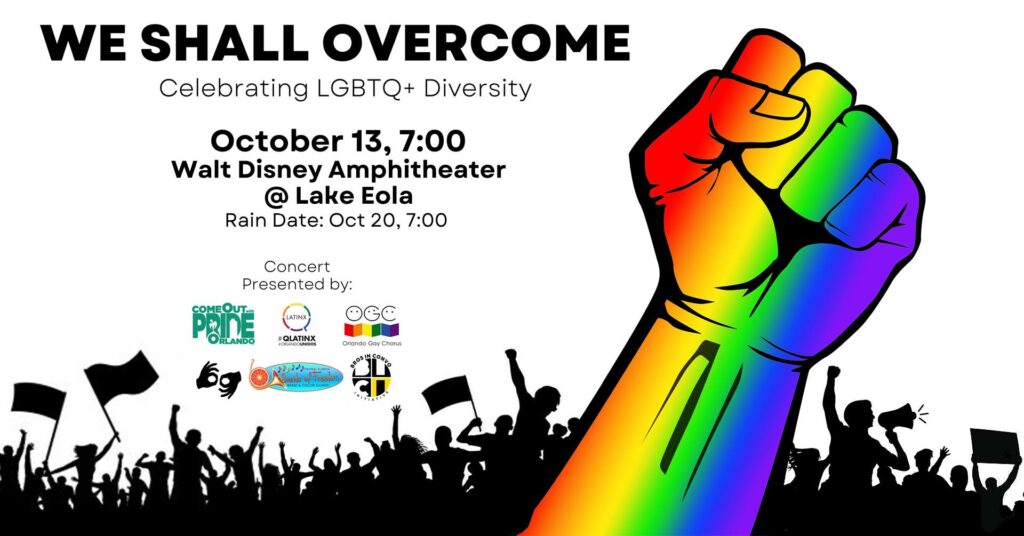 We Shall Overcome: Celebrate LGBT+ Diversity
Thursday, October 13
7:00 p.m.
Lake Eola Bandshell
Free Event
Join us for an evening of spoken word, music and art as we celebrate and acknowledge LGBT+ trailblazers of color. We will celebrate their life and work, we will learn about their story and we will perform in their honor. The evening will also include live testimonials from people of color in our community. We will hear their stories and learn of their struggles in trying to create a more diverse, equitable and inclusive community for all peoples. This event is being presented by Orlando Gay Chorus, QLatinX, Bros in Convo, The Sounds of Freedom, Descolonizar Teteatro, and Come Out With Pride. ASL interpretation will be provided by Valencia College.
---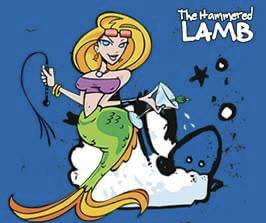 Phish Phest Reunion Party
Friday, October 14
5:00 p.m.
Hammered Lamb
Bring back the Lesbian Happy Hour! Hammered Lamb will have a DJ, and will be offering drink specials. Proceeds will benefit Come Out With Pride.
---
The Milky Way
Bar + Bites Crawl
Fri, October 14, 2022 at
6:00 PM – 10:00 PM:00 p.m.
Starts at Southern Craft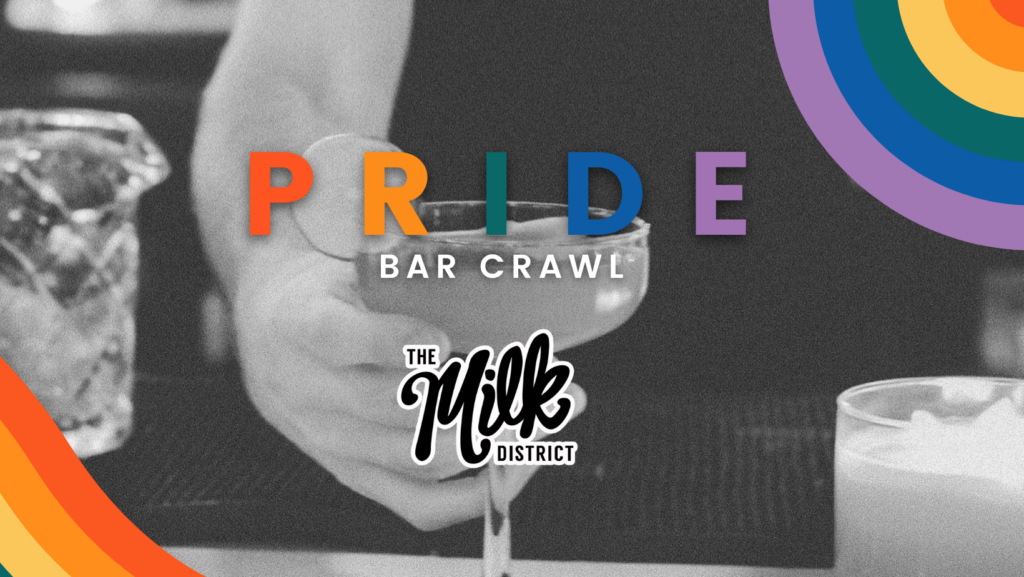 Kick off your weekend by eating and drinking your way around The Milk District! Described by Watermark as "A preeminent gayborhood and cultural hub," over a dozen Milk District bars and restaurants will be serving a special unique to this event, so you can taste more of what makes the District special.
Tickets are only $10 in advance but go up to $15 the day of the event and lets you enjoy discounts and specials throughout the night.
---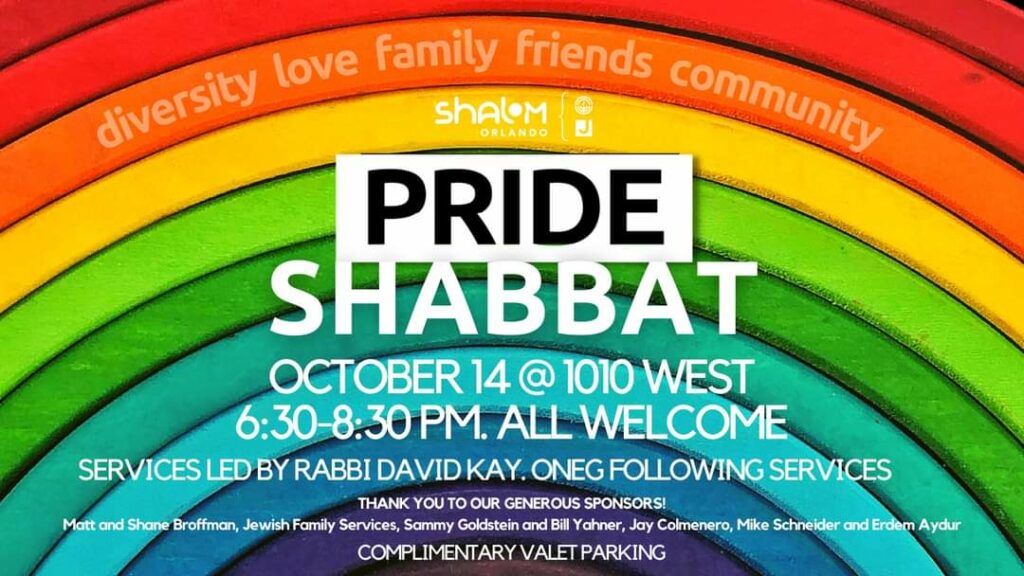 Pride Shabbat
Friday, October 14
6:30 p.m.
Orlando City Hall
The Jewish Federation of Greater Orlando is proud to be part of such a welcoming and inclusive Jewish community. In the spirit of hakh'lalah (inclusion) we are inviting our entire community to our 4th Annual Come out With Pride Shabbat service at City Hall in downtown Orlando. We will welcome Shabbat with Rabbi David Kay followed by an Oneg Shabbat. This event will also have a virtual option.
---
---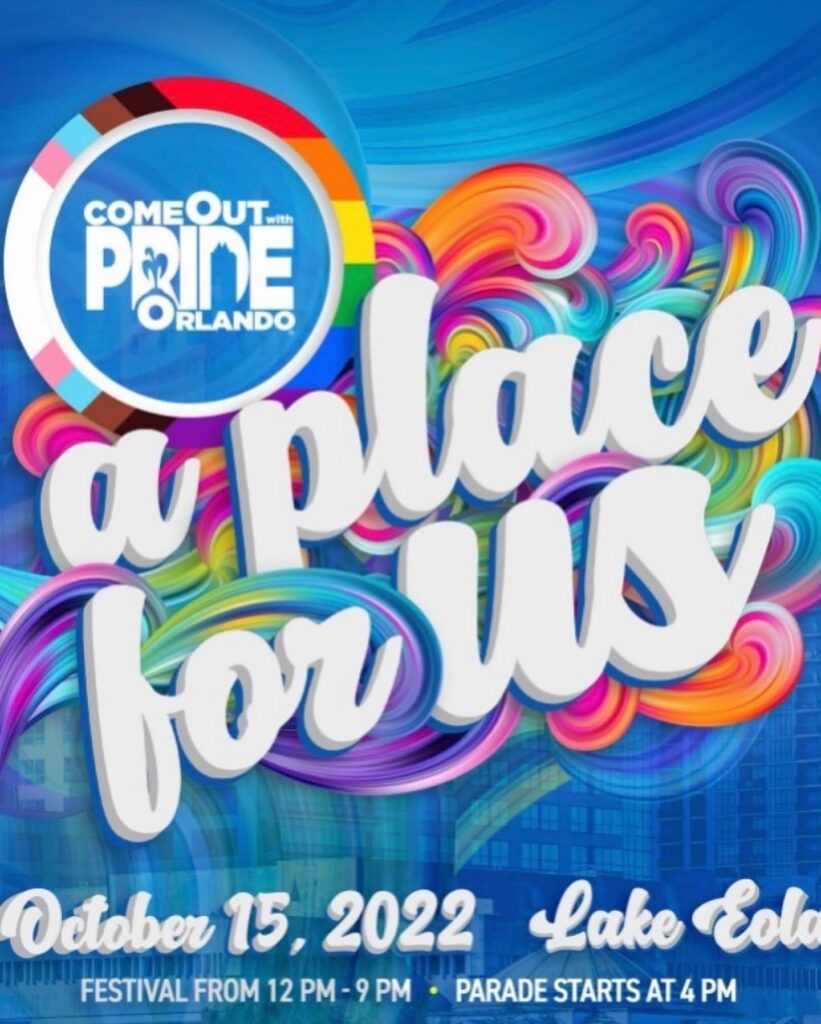 PRIDE FESTIVAL
Saturday, October 15
12:00-9:30 p.m.
Lake Eola Park
Join Central Florida for a day of love! The annual Come Out With Pride Festival takes place as an in person event at Lake Eola Park on Saturday, October 15, 2022.
---
Orlando Pride Brunch & Bar Crawl
Saturday, October 15
10 a.m. at Ember Orlando
$2.00 of each ticket sold will be donated to Come Out With Pride
Come Out with Pride Orlando 2022 is here! Time to let your hair down and enjoy a Brunch & Bar Crawl. Your official pre-game to the Parade.
Downtown Crawlers are teaming up with some of the best Orlando Bars to bring you a Pride Brunch and Bar Crawl to get your day started right. The action starts at Ember with unlimited Brunch Buffett and 2 Mimosas.
---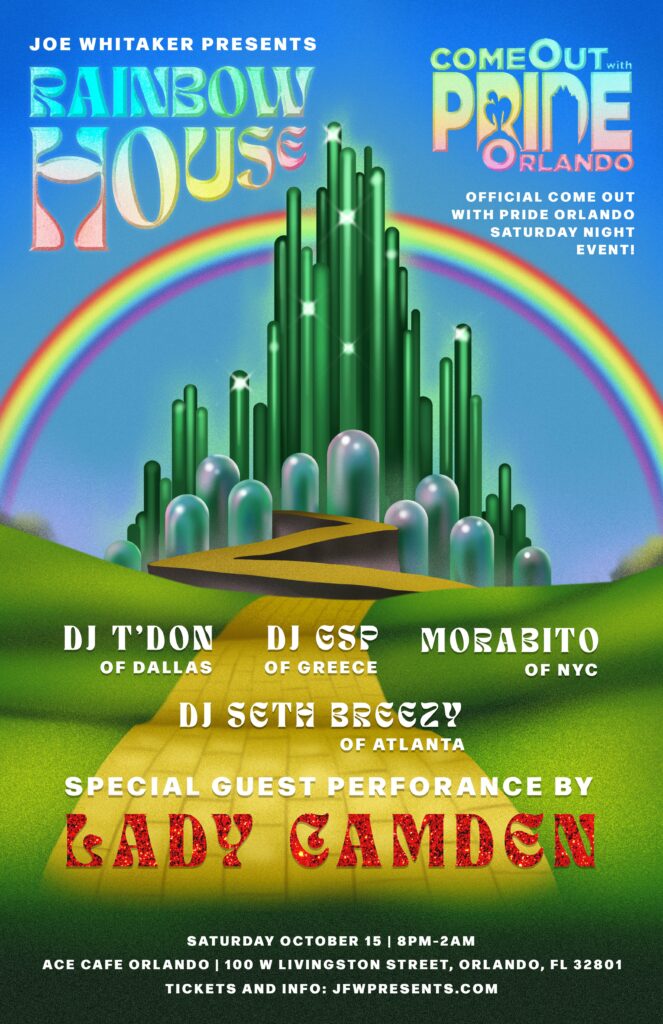 BE PROUD BE YOU!
Saturday, October 15
After Festival – 2:30 a.m.
Ace Cafe Event Venue
Presented By:
Joe Whitaker
Get ready for the biggest pride events in Orlando history! An All inclusive pride event for everyone to celebrate!
A special appearance by Lady Camden from RuPaul's Drag Race Season 14
Come from the pride festival and continue celebrating at the Ace Cafe event venue!
Pride house music beats by:
International DJ's:
DJ T'Don of Dallas
DJ Seth Breezy of Atlanta
Morabito of New York
GSP of Greece
---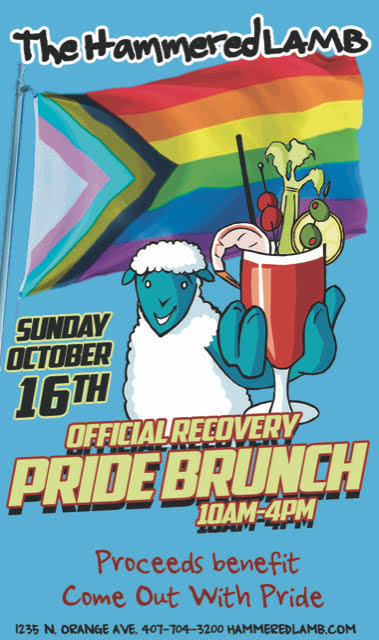 Official Pride Recovery Brunch
Sunday, October 16
10:00 a.m. – 4:00 p.m.
The Hammered Lamb
Get Pride festivities started with the best Bloody Mary in Orlando featuring Tito's Vodka at the official Pride Recovery Brunch. $3 from each drink will benefit Come Out With Pride.
---
---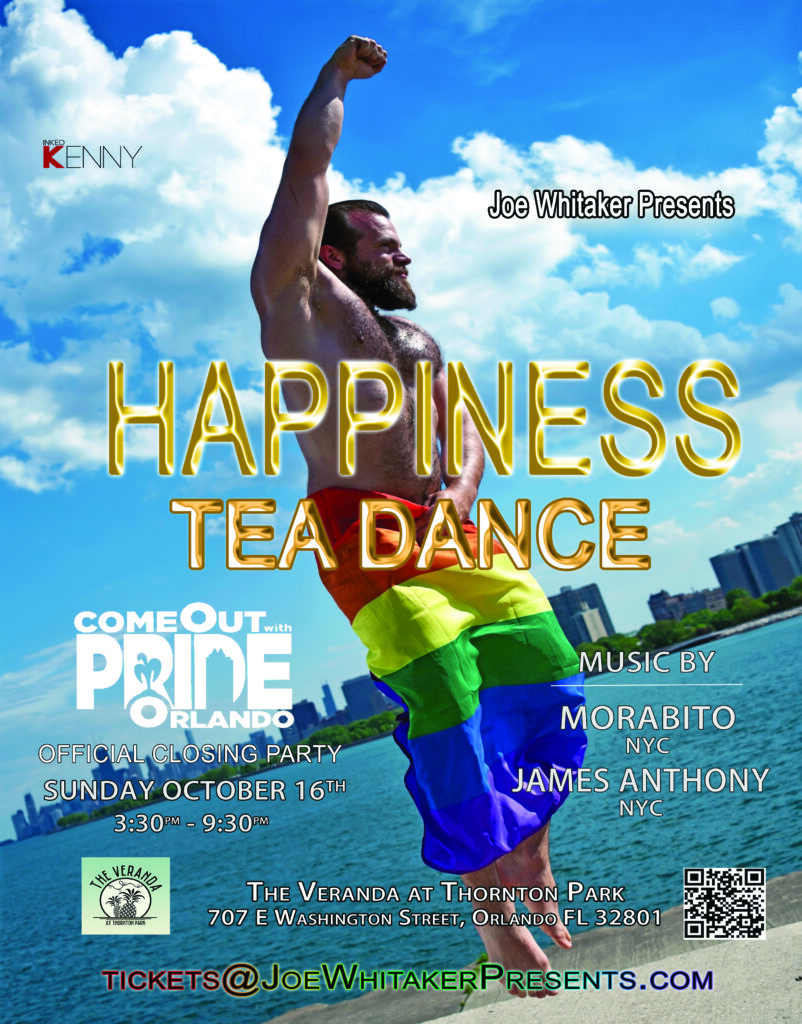 Happiness Tea Dance
Sunday, October 16
3:30 p.m.
The Veranda at Thornton Park
PRESENTED BY:
JOE WHITAKER
Music By:
Morabito of New York
James Anthony of New York
---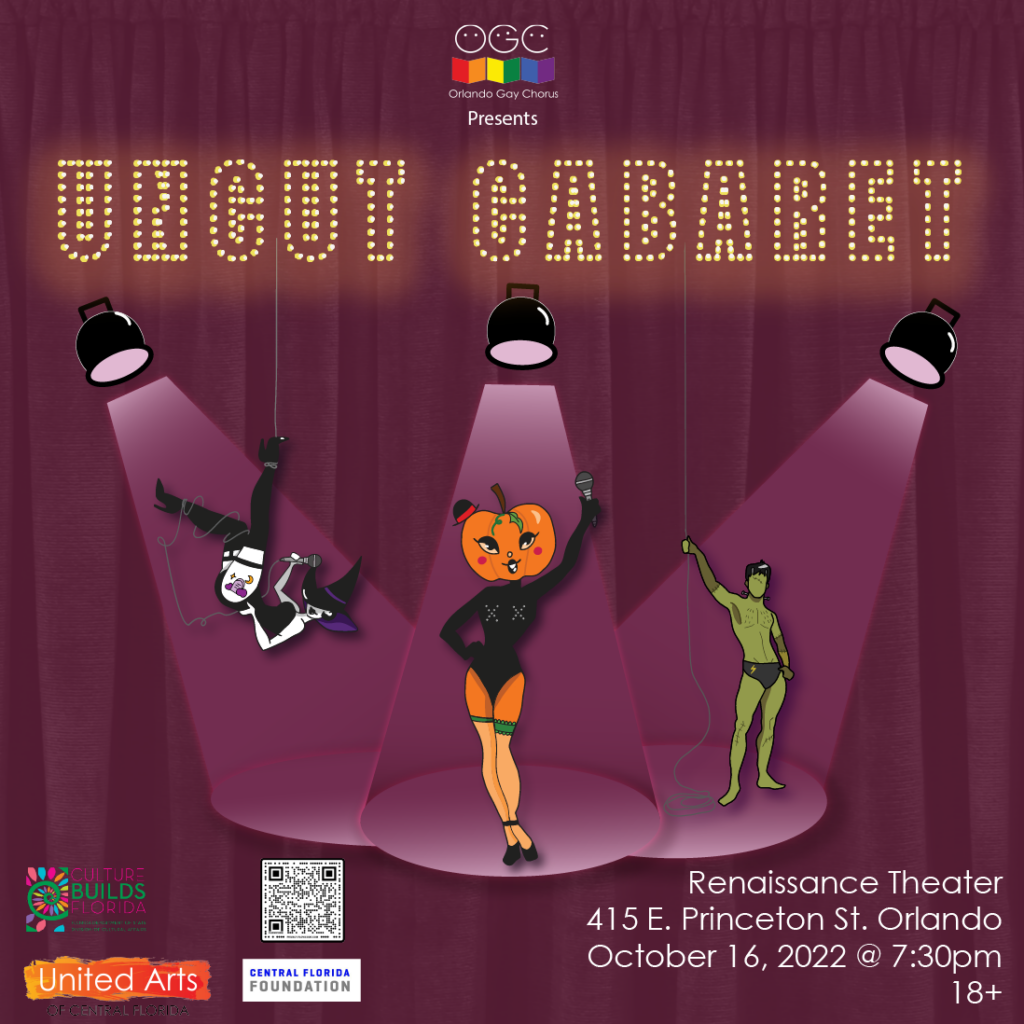 Uncut Cabaret
Sunday, October 16
7:00 p.m.
Renaissance Theater
415 E Princeton St
Join in the fun and frivolity of Orlando Gay Chorus's 14th annual Uncut Cabaret, this year with a Hallo-weenie twist! The bar opens at 7pm and includes photo time with our sexy Uncut Boyz and Girlz. Don't forget to purchase beads so you can play the "Tops and Bottoms" game later on and win a prize package. The show starts at 7:30pm and will go until they kick us out! Don't miss this rip-roaring night of fun! This is an adults only naughty cabaret (18+)!
---